Episode Transcript:
On a Friday Edition of The Jordy Culotta Show, we have on Ben Mintz from Barstool Sports! He discusses the recent addition of another southern gem, Megan Makin' Money, Should her husband be nervous after their inaugural walk to work together? He also discusses what SEC Football team win totals we should snag, and why Alabama at 11.5 wins may be too high.
We also discuss Is COVID's cousin, Daddy Delta going to ruin the UCLA LSU trip, or is it too late to stop the Tiger faithful? Also, if everything is bigger in Texas, they must have mega rolls, because they are charmin soft when it comes to the horns down debate.
Finally, Hollywood critic Nathan Velasquez joins us to talk Space Jam, how eccentric Cannes Film Festival is, and how he was almost devoured by a sinkhole this morning in NYC.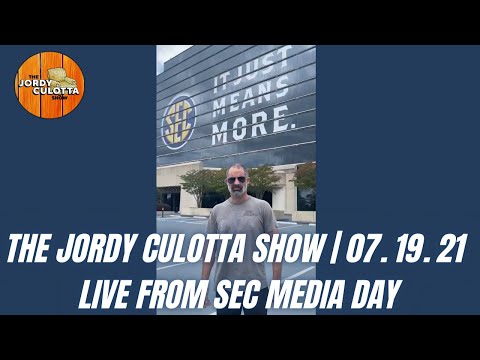 No posts were found for provided query parameters.