Episode Transcript:
On a Thursday edition of The Jordy Culotta Show, we speak with Baton Rouge Big Wig Jacques Doucet. He gives his thoughts on LSU Football's injury reports coming from fall practices, and why the Tigers may have to spare reps for health.
247 Sports Billy Embody hops aboard to give his thoughts on LSU Football. He gives us his take of what the Tigers are capable of in the 2021 season, talks recruiting the 2022 class, and some thoughts on what UCLA looks like as the opener rapidly approaches.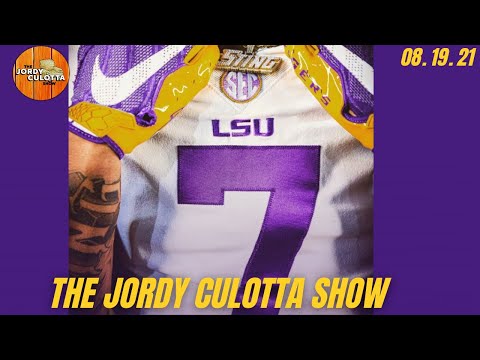 No posts were found for provided query parameters.