Episode Transcript:
HUGE Edition of The Jordy Culotta Show on this Wednesday. We speak with The Athletics Brody Miller, who has his hands full covering the LSU Football program. We pepper him with questions regarding the Tigers O-Line, who will step up at running back, and how injuries could affect what may be a championship season.
Nick Underhill of NewOrleans.football joins for his weekly Wednesday spot. He gives us the lowdown on what seems to be a quarterback competition between Jameis Winston and Taysom Hill? He also gives us his thoughts on what the Saints should do in the secondary, as the Who Dats are thin thin in the back end.
Chef JPB joins the show to stir the pot!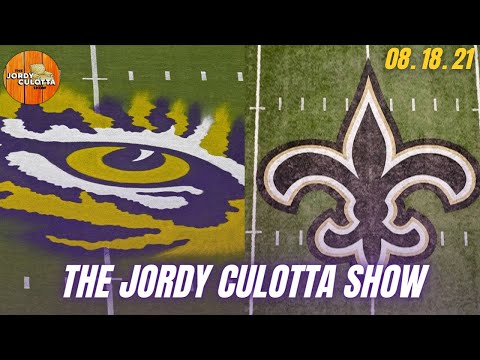 No posts were found for provided query parameters.