Episode Transcript:
After a spirited July Fourth Weekend, the Jordy Culotta Show rolls along on this Tuesday. We speak with former LSU Basketball STAR and lottery pick, Tyrus Thomas inside the UDL. He discusses his views on performance enhancing drugs after fellow LSU Athlete Sha'Carri Richardson got popped for marijuana use before the olympics.
We also discuss LSU Baseball and Jay Johnson doing WORK in the portal after Jacob Berry followed Johnson to Baton Rouge. We ask Hunt Palmer what his addition to the team means for the Tigers' lineup.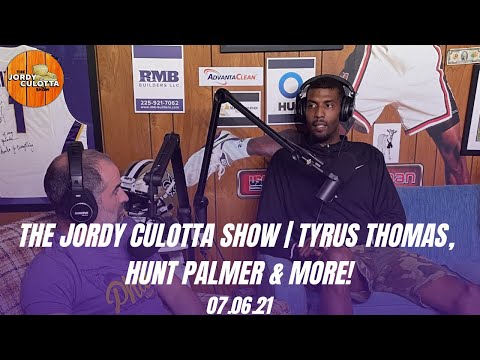 No posts were found for provided query parameters.